Worlds Shortest Ride Report
08-16-2015, 09:05 AM
Babbitt
Member


Posts: 68
Joined: Feb 2013
Reputation: 0
Worlds Shortest Ride Report
I spent the afternoon getting training to be a driver for Keirin racing and motor pacing at the NSC velodrome. The velodrome is a 250 meter oval with 45 degree banking in the corners. Yes, it is as much fun as it looks. A minimum speed of 25 KPH is necessary to not slide off the banking and we get up to 60 KPH during normal training.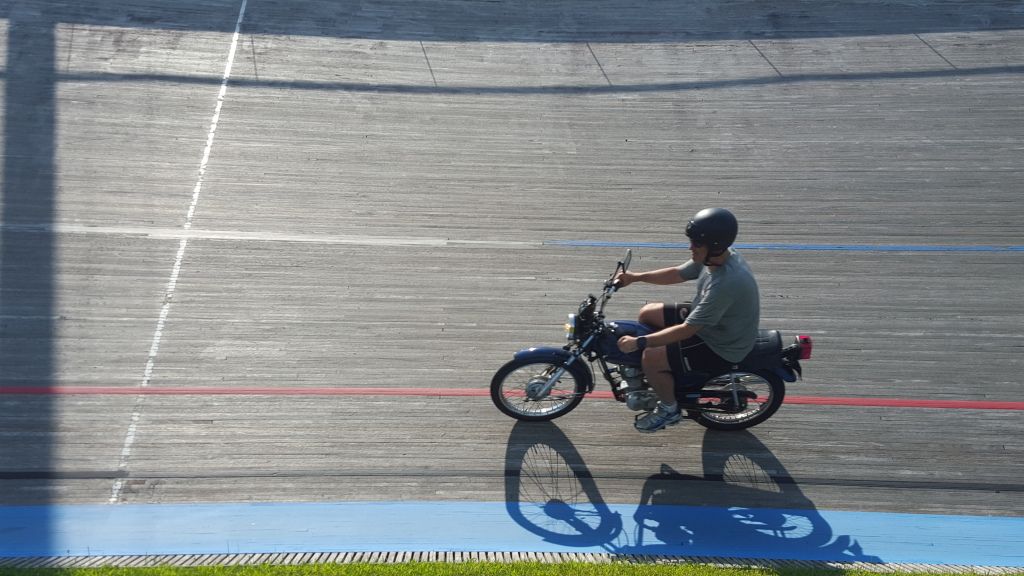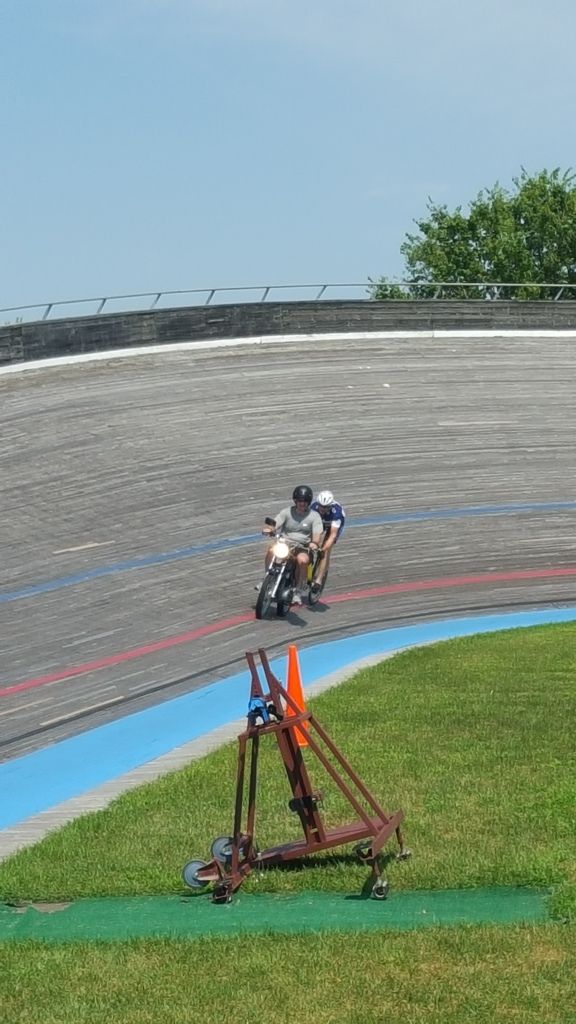 ---
In your helmet no one can hear you sing.

IBA#61520
08-18-2015, 04:25 PM
ST Rich
#127


Posts: 150
Joined: Feb 2013
Reputation: 0
RE: Worlds Shortest Ride Report
OK.......that is cool!